The Sonic Secret: Stop Buying This Stuff #1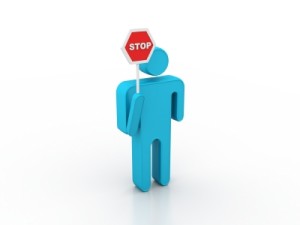 I will start a few posts this way, I'm sure: Please, stop buying crap like this, and maybe they'll make less of it. The Sonic Secret is a slightly new twist on the old "here is something you just listen to and money will fall out of the sky," but this time instead of being brainwave hypnosis scripts, it's what sounds like rather lame country songs with positive lyrics.
I'm sure there are claims that there is some secret technology going on in the Sonic Secret – something that makes them special and will bypass the oh so unpleasant work of actually learning to allow / process your emotions and retrain yourself. I'm not even saying that there couldn't be something like that in it, or that it couldn't possibly have *any* value – you MIGHT be able to find a "the sonic secret review" that isn't just an affiliate link, I am saying your time is better spent actually doing a valuable practice and saving your money. Seriously, just go look at some free youtube videos on EFT or Byron Katie or GP Walsh and get down to business.
Basically, it comes down to honesty for me, and I'm so tired of this stuff. If you're going to say you've written some nice music that you think will put people in a good mood, go for it. When you call it the sonic secret and say it's the magic key to unlocking the universe and making the "law of attraction finally work" (going to have a separate article on this entirely,) and all this other nonsense so that you can charge much more than you would for the CD, that's where it becomes a different animal.
The Sonic Secret Absurd Claims
The marketing for the product and sonic secret reviews uses every possible red flag that people in the "law of attraction niche" love to jump on:
A certain number of hidden laws / categories that The Secret never told you, and these hidden laws are the real special, magic hidden secret that will actually make it work. In the case of The Sonic Secret, there are 13.
Claims that all you have to do is listen to or watch something, and all these secret hidden laws are activated making you a house, car and love manifesting machine!
Incredibly pretentious terms like "revolutionary new law of attraction system" – then it's something like.. well, some songs.
No real explanation of said system. In the case of the Sonic Secret, specifically: "The exact definition of "HVE" is classified information for those who have the courage to take advantage of this no risk offer"
Emphasis on how incredibly easy and fun it is – no work required!
How "you've heard this before" but this time it's really different.
Price slashed from $120 to an astonishing $17 for a "limited time" (this will never sell for $120).
The Sonic Secret Review & The Wright Brothers
Ironically the Wright Brothers are mentioned in the copy, when if anything I see them as the example of why this stuff DOES NOT work this way. Those guys worked for years and years just to get something off the ground, and it barely did. The laws of aerodynamics are real but they did not learn to work with them by listening to a subliminal message about the effortlessness of flying.
Look, if you think this sounds fun and the music is nice, that's all well. And more power to the folks who try to do things like this if they are genuine and his story on the website is genuine about losing his voice and then magically finding the secret to the universe.

As you can probably tell, I take issues with these types of claims and products like the Sonic Secret because they do not deal with the level of depth that this type of work involves (there's a reason yogi's and monks have been practicing hours a day for centuries, folks, and there's much deeper and more satisfying territory than just having money, which is why they continue.)

I am tired of these types of absurd claims and products being way over the top about what they are. It is pure internet marketing for the "law of attraction" niche, and it loves keeping you in this loop of what the next big secret is going to be. If it was just released for what it is and described as what it is, and possibly a useful tool on your path, that'd be another story.
So, as you can probably guess, I'm going to suggest you spend your time and money on something that really deals with guiding you in doing the internal work to see the beauty of what is within you. Something that does not hide or apologize for the fact that it takes commitment and work, like anything valuable, but the rewards are worth it. After all Byron Katie even calls her stuff "The Work."
Check out something useful like Byron Katie's work, EFT or my personal favorite course here, if you are so inclined
FILE UNDER: THE SONIC SECRET