Tapping Insiders Club Review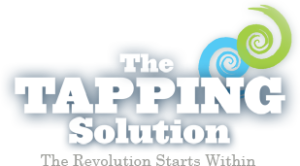 The Tapping Insiders Club is a creation of the wildly popular Tapping Solution, creators of the popular book, courses, and EFT Tapping World Summit.
It is an ongoing membership program that is loaded with processes, videos and audios from a wide variety of teachers along with founders Nick and Jessica Ortner. New content is regularly added, along with a support Facebook group and other resources.
Here is a complete review from a member of the program after 2 months.
——
Having recently been introduced to EFT, I was looking for a place where I could go to search for various tapping topics and guided scripts to go along with them. While searching the net, I came across the Tapping Solution App.
Seeing what I liked there,I decided to take a leap of faith and join the Tapping Insiders Club, and I must say I am extremely pleased that I did.
The Club is primarily the brain child of Nick Ortner and his siblings Jessica and Alex. They are true believers of EFT and their enthusiasm is contagious! They have also enlisted the support of numerous experts in a variety of fields to participate in their master classes and in depth interviews.
What's Inside the Tapping Club
The introductory page includes a short video that explains what tapping is, how to use it, and the science behind it. There is also a more in depth section for anyone needing or wanting more information.
There are tips for getting the most out of your tapping and additional information for beginners. The Club also comes with access to a private Facebook page where you can share information with like minded individuals. Weekly emails are provided with a brief overview of new material that is being presented so you are always up to date with what is available.
Not only is the site a goldmine of information, but it is extremely user friendly. It is so well organized and categorized that I was immediately able to begin using it!
The site itself is divided into five major categories:
Scripts
Tap Along Videos
Meditations
Master Classes
In-depth Interviews.
Once you have decide on the category, you are then ready to choose a topic. These include:
Wealth and Abundance
Personal Development
Emotions
Physical Health
Mental Health
Relationships
Parent/Child
Practitioner Corner/ Advanced Techniques.
Each of these categories can then be further sorted into subcategories. For example, under Emotions you can choose anger, anxiety, gratitude, or forgiveness…..just to name a few.
Physical Health includes subcategories such as Addiction, Autoimmune, Diabetes, Fibromyalgia, and a myriad of other choices. Although this may sound a little overwhelming, I assure you it is perfectly clear when navigating the site.
My Experience with the Scripts
No matter which category I have chosen, and I have chosen almost all, the tapping sessions have proven useful and provided relief.
Each session begins with choosing the intensity of what you are feeling on a scale of 1 to 10. After going through the session you can then reevaluate that score. This makes it easy to keep track of your actual progress. The sessions often begin with the negative feelings and progress to the positive feelings, which to me is a natural progression and makes it more believable.
The master classes are usually divided into sessions which make them more manageable. The interviews are well conducted and I love how the time for the actual tapping sessions are indicated above so you can opt to just tap. (This is especially useful if you want to redo a session but not listen to the whole thing again.) The tapping scripts are convenient and I like how each tapping point is indicated so they are easy to follow.
Customer Support
Another excellent feature of this site is the technical support team. Being somewhat technologically challenged, there have been a few times where I have needed to reach out for help.
The response has always been prompt, courteous, and right on the money. It is comforting to know that I will always be acknowledged and supported. I feel like the entire team is genuinely concerned with providing the best service available in a friendly and caring manner.
There has not yet been a topic that I was looking for that I haven't been able to find. They also encourage that you request topics if you have something you are particularly interested in that isn't available.
Overall I am extremely pleased with my Tapping Insiders Club membership and I think you will be too.